The non-profit organization 'Lopez Locavores' grew out of a discussion that rolled around Lopez Island, WA. (pop. 2600) for many months, picking up people and prospects as it drew into consideration issues of local food security, land stewardship and education.
The notion that became 'The Evening Meals at School' was proposed by Michele Heller, who envisioned a simple low cost community dinner of primarily local and seasonal foods offered at the Lopez School as a boon to busy families. This would also provide an opportunity for the community beyond the school to be introduced to the Lopez Island Farm Education program (L.I.F.E.), an endeavor that Michele has nurtured since its inception in 2002. The L.I.F.E. program, in partnership with the biodynamic farm 'S&S Homestead', educates students in a hands-on way about growing, preparing, and eating organic foods.

By the end of 2007, the idea of a meal at school seemed a viable possibility.
In January 2008, agreements were made with the school and its kitchen staff, and we plunged into our first community meal.
With an abundance of pumpkins available, we chose to make White Bean and Pumpkin Chili (with or without local lamb), Cabbage Slaw with Winter Greens, Brown Basmati Rice and Chocolate Blackberry Beet Brownies. We cooked expecting perhaps 125; we fed more than 275 enthusiastic Lopezians at an event that was high-spirited and wonderfully chaotic.
It was obvious that the meal should continue. Two years later, at the close of 2009, we had produced 15 Evening Meals following the school calendar.
They have been financed by an initial gift of seed money, donations accepted at the door, and other ongoing contributions. Every meal is staffed by about 25 volunteers who help in the kitchen, set up, serve and clean up, as well as a handful of paid cooks and school staff who oversee the commotion.
A newsletter—Nourishing Ourselves, Nourishing Our Community—was available either at the meal or online and provided recipes for the foods served while gratefully acknowledging the farmers who grew this food. The newsletter also offered some of the ideals we sought to foster, for example, habituating ourselves to look on the island first for food resources, eating the simplest, least processed food, and remembering to eat (and grow) a diversity of foods.

Each of these community dinners has been a creative expression of our local food culture. The meals celebrate the value and the pleasure of eating close to home. They also naturally draw our attention to the critical issues challenging our food systems. The congenial setting of a shared meal provides a ready context in which to explore areas of mutual concern. The Locavores have identified three broad imperatives that we hope to address:

The first imperative is to connect. Our aim is to encourage connection with our local food sources and producers, and with the idea of eating seasonally. We want to promote awareness of, and relationship with, our island ecology. Sharing meals connects us to one another as a community.

Our second focus is to revitalize. The well being of our agricultural community can be revitalized by interest in our local food sources and by awareness of our impacts on food ecosystems. Our own health is revitalized when we eat fresh, local, and seasonal foods. We have the opportunity to renew appreciation and techniques of home cooking and preserving. We hope to encourage the skills, networks, and relationships that in the past have enabled food culture to thrive. Investment in local food sources is also a revitalizing investment in our local economy.

The third imperative is to sustain. The cornerstone of sustainable food security is to understand, generate, and teach responsible land stewardship. We must safeguard the quality and quantity of our water, soil, and seed sources. This involves sharing techniques and knowledge about growing, harvesting, storing, and preparing local food products. We support the expansion of agricultural diversity (e.g. dried beans and grains) on the island and the exploration of gleaning and rotational land use. The L.I.F.E. program at Lopez School is cultivating an active understanding and appreciation of these principles in our children; the Evening Meals bring these ideas to the larger community.

Food is so central to our lives that by simply looking thoughtfully at our local food resources we are thrust into a relationship with our ecosystem—and with our community. We recognize in a more immediate way that a community is a series of interwoven relationships, in the same way that an ecosystem is an intricate series of nested and symbiotic relationships. There is an intimacy, a sense of belonging, that we feel when we are really familiar with the source of our food, and an empowerment that occurs when we see that we can use local knowledge to solve local problems.

We on Lopez Island are fortunate to live in a community that prizes both self-sufficiency and community involvement, has a long food producing history, and has an abundance of creative and exceptionally productive community members who recognize the value and beauty of eating island-grown foods.
As an organization, the Locavores have been able to collaborate with several other organizations on the island. In addition to our partnership with Lopez School we have worked with the Lopez Family Resource Center, Lopez Center For Community and the Arts, and the Lopez Community Land Trust.  

Producing a meal in community is an exercise in communication and in developing relationships that emphasize cooperation and thrive on joyful camaraderie and really good food. Sharing meals sourced primarily from our island is a simple way of also sharing an understanding of the interconnectedness of food, health and livelihood. The intention of the Lopez Locavores is to be a locus for activities which cultivate mindfulness of our foodshed and attention to our mutual and continual well-being.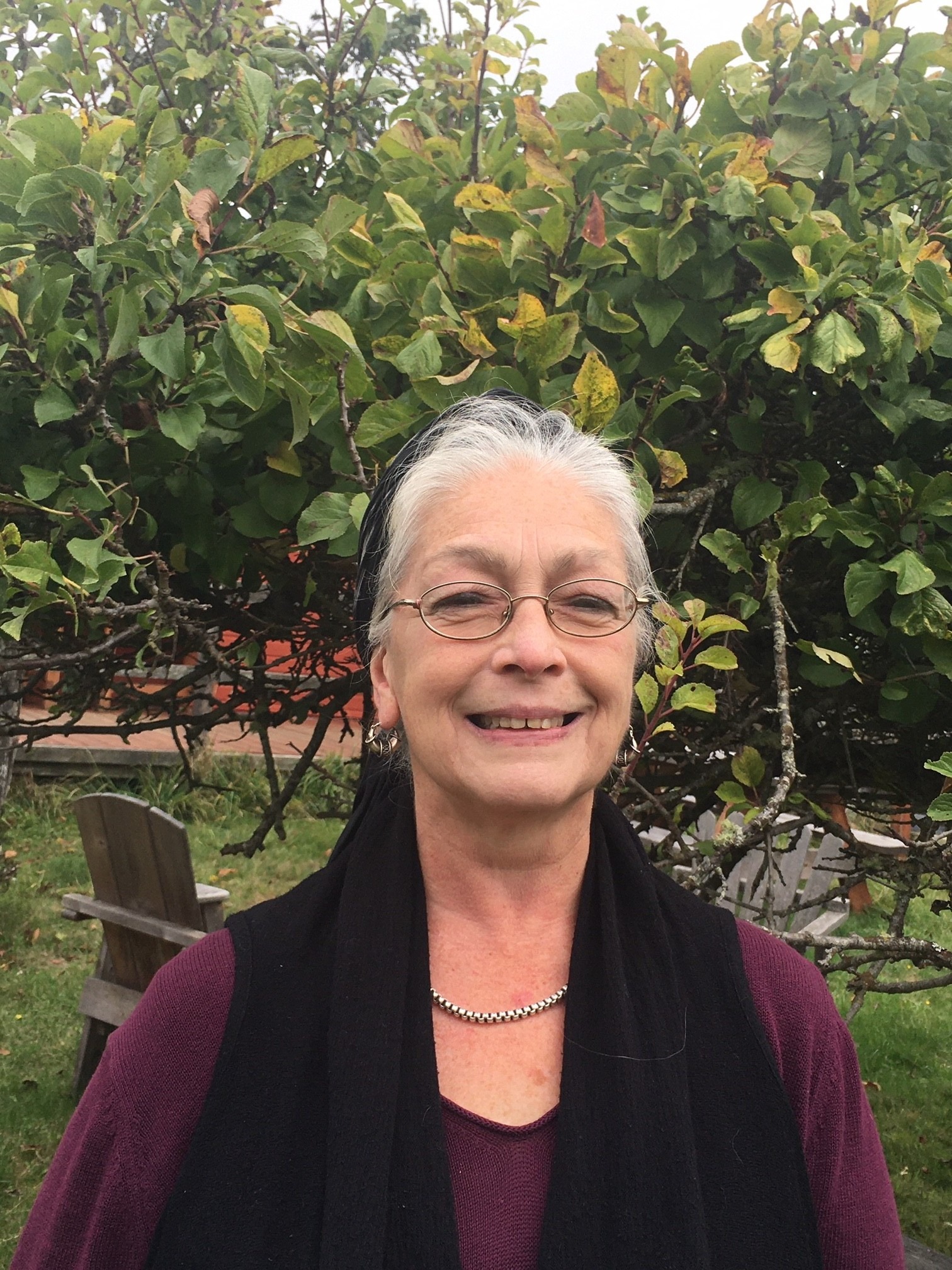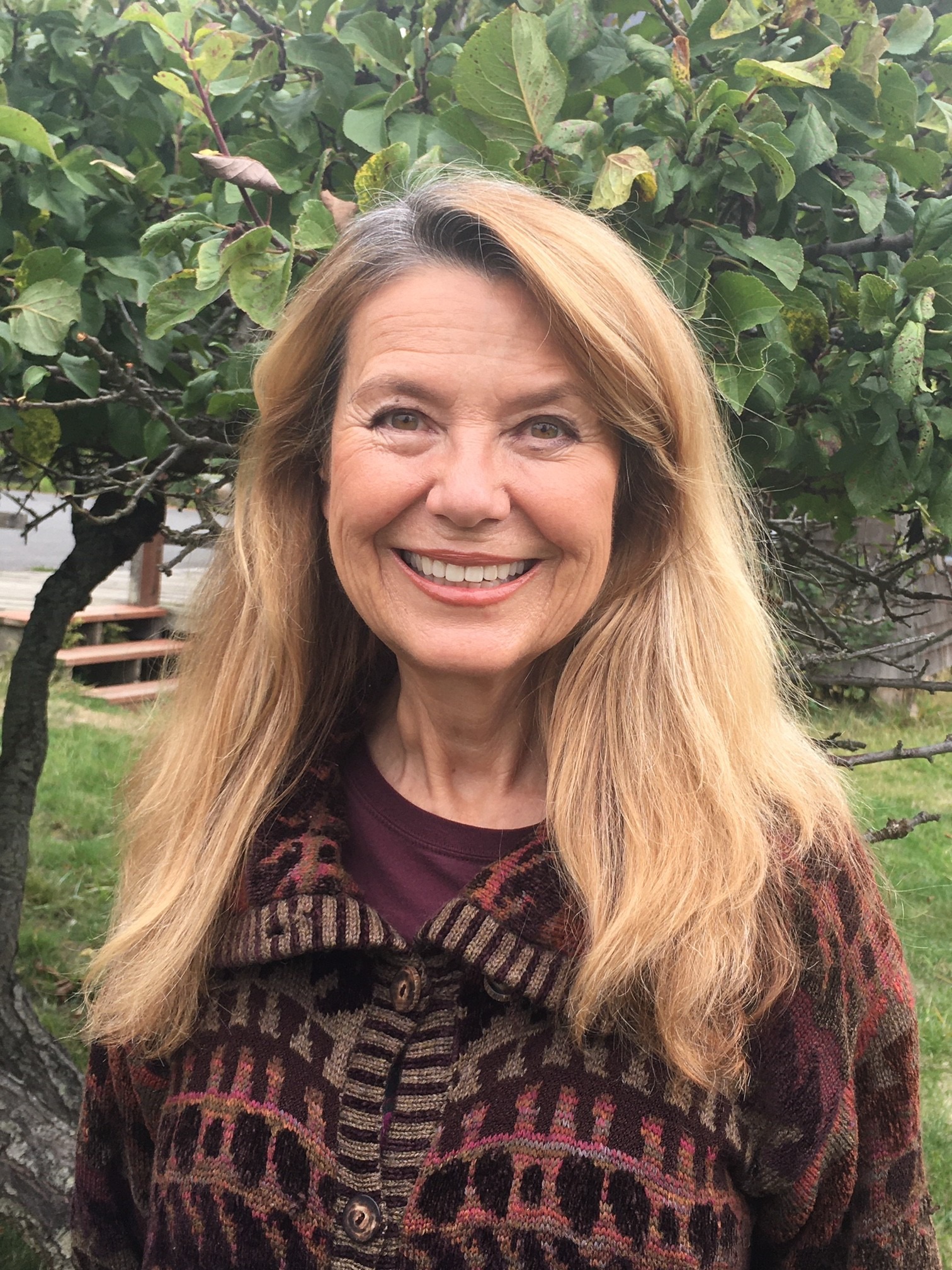 Michele Heller
Co-founder and Emeritus Board Member of Lopez Locavores.